Cost Reduction Services, Inc. (CR$). a privately held corporation, was founded in 1992. Our primary service is obtaining utility refunds on gas and electric bills for the manufacturing and property management industries.

Over the years, we have gradually expanded our services through strategic alliances with other like-minded, innovative, and qualified companies who also focus on ways to reduce the cost of utilities. These alliances have enabled us to fulfill the true meaning of our trademarked name, Cost Reduction $ervices, Inc®.
The essence of "Cost Reduction Services" is that we have cultivated our relationships in order to save companies more money, exactly the same way companies cultivate relationships in order to make more money.

Our true value is that we have access to highly skilled, experienced career professionals in just about every aspect of the utility industry. We have saved companies money on everything from electric and natural gas procurement and consulting, to back up generation units, power factor corrections, soft start equipment, and waste management, to just name a few.

The bottom line is there is no substitute for experience. Therefore, it is only sound and prudent business practice to take advantage of our proven and successful experiences through these practical and sensible business relationships. Our combined experiences encompass many years of high level, industry specific exposure that can translate into significant savings on annual utility costs.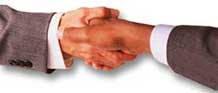 Generally, it is as easy as supplying us with utility bill copies, and a simple letter of authorization, then let the experts do there analysis. Most recommendations require no up-front fees and in instances where a capital outlay is necessary, we usually do not recommend it unless the payoff is in three years or less.
Most importantly, based on real world events and there relationship to the
rising cost of utilities, there has never been a more important time than now, to utilize all available means to control utility costs before they control you.
Please take time to learn more about CR$—then contact us!