This service can help your company become more competitive and efficient by retrieving utility overpayments, lowering future expenditures and increasing profits. We have been able to obtain refunds on past paid moneys that average 4 to 8% of the total dollars our clients have spent over 36 months. These refunds are a valuable and important monetary recovery for any business, especially when considering our clients also benefit from a reduction in their future billings.
The rules and regulations that influence the cost of utilities, change frequently, and very little public information regarding these changes ever reach the consumer. Incorrect interpretations of these rules and regulations by the utility companies or the consumer, along with incorrect billing methods, and human errors, are reasons for our success.
Only one month's copies of utility bills (gas, electric, steam, propane, and fuel oil) are needed to begin and complete this entire project.
All other information is obtained through the utility company, keeping your time and involvement at a minimum. Refunds come directly to you, at which point we will invoice for 50% of the verified refunds and/or credits.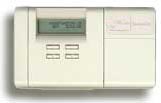 All future savings are yours! There is no charge for our service if we are unable to obtain a refund or credit.
Cost Reduction $ervices provides our utility services in 14 different states. Please check to see if your state is included in our area of service—then contact us today!